Carpet & Upholstery Cleaning in Allentown
At Chem-Dry, our professionals are passionate about providing the best carpet cleaning services in Allentown, Bethlehem and Easton. We are proud to use only non-toxic, eco-friendly cleaning solutions, and offer the safest, most effective upholstery cleaning, rug cleaning, and carpet cleaning services for homes and businesses across the area. Our products are tough on even the strongest stains, but safe and gentle enough for children and pets.
The Allentown area offers a lot of carpet cleaning options, so we strive to provide all of our customers with a cleaning experience that leaves them satisfied and smiling from ear to ear. All of our technicians are well-trained, friendly, and equipped to offer you the best cleaning in Allentown, Bethlehem and Easton.
Our tried-and-tested hot water extraction method sets Chem-Dry apart from other Allentown carpet cleaners. Unlike traditional steam cleaning, our process gets deep into the carpet fibers to eliminate stubborn carpet stains and odors while using significantly less water. Which means Chem-Dry gets your carpets cleaned and dried faster and with less water and in less time, leaving you with a happier, healthier home.
And our services don't just stop at carpet, rug, and upholstery cleaning. We are proud to offer services including tile and grout cleaning, hardwood floor cleaning, stain and odor removal, commercial cleaning and more. We are your one-stop-shop for all your Allentown home cleaning needs!
Our mission is to provide Allentown residents with an unbeatable cleaning experience on every job. We treat your home as if it's our own, leaving behind no mess. Give us a call today to see why we're Allentown's trusted carpet cleaners.
Learn More
A Healthier Home
Chem-Dry's mission is helping people live healthy lives starting with clean carpets and a healthy home. Our proprietary Hot Carbonating Extraction cleaning process penetrates deep into the fibers, removing an average of 98% of common household allergens from carpets and upholstery.
Our green-certified solution, The Natural®, contains no dirt attracting soaps or detergents so it's safe and non-toxic for your family & pets. And, Chem-Dry uses 80% less water than typical steam cleaning so carpets dry in hours instead of days, making it the safer and more convenient carpet cleaning choice. All of this means Chem-Dry cleans for your health like no one else.
Learn More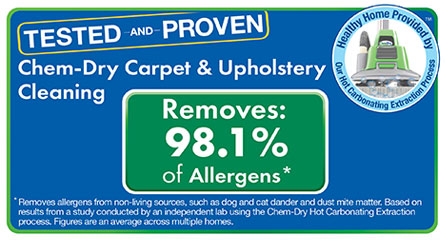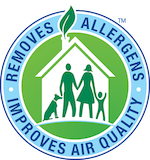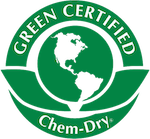 Get a Free Quote Today!
Click below to access our form and provide us with your contact information and any other information about your needs. We'll contact you soon to schedule an in-home appointment so you'll be on your way to a cleaner, healthier home!